PCGS 35th Anniversary Mint Box Special
April 1, 2021-June 30, 2021
The celebration continues with this limited-edition 35th Anniversary Mint PCGS Box. While supplies last during this special, all submissions of 5 or more coins will receive one special box.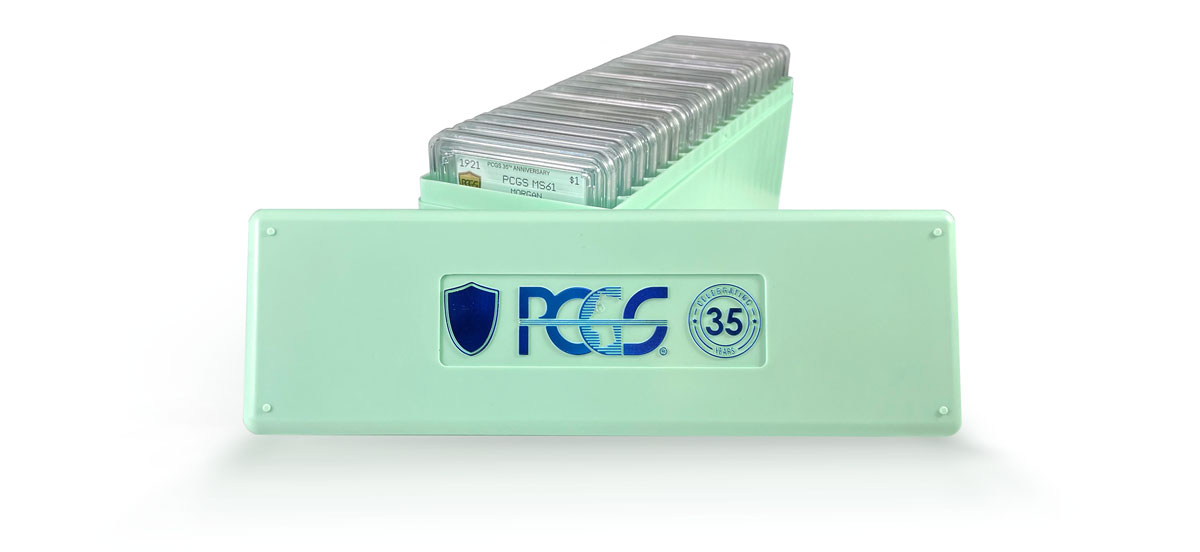 35th Anniversary Mint Box Guidelines
Minimum 5 coins per submission to qualify.
Limit one box per submission.
Valid for unlimited submissions during this special.
This offer is only available while supplies last.
Additional Guidelines:
All submissions must be postmarked by Wednesday, June 30, 2021.
Turnaround time is estimated and will vary by demand.
Standard shipping and handling fees apply.
Valid for current Collectors Club members and Authorized Dealers in good standing.
For any other questions, please contact PCGS Customer Service Monday through Friday 10:00 AM to 5:00 PM PDT at +33(0)1 40 20 09 94 or via email at [email protected] Our team members can assist you in English, French, German, Russian, Italian, and Romanian.